hand drawn map of berlin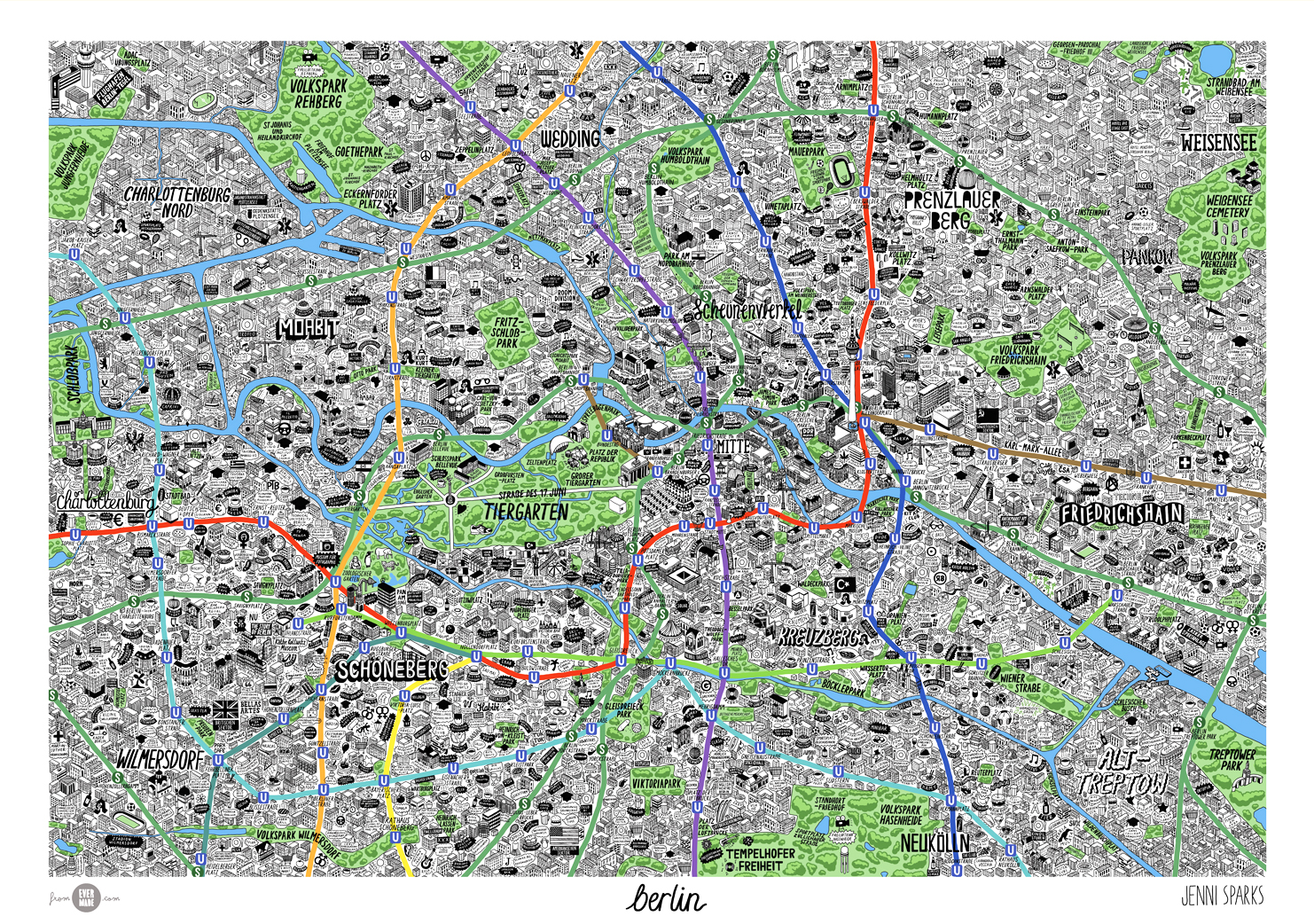 I was once again asked by Evermade to produce a map of Berlin that would showcase the city in all of it's glory by providing historical details and interesting facts as well as cool places to go.

I spent a week in Berlin during the summer and used that time as well as intensive research to help me along the process. It was particularly challenging in terms of the language barrier, but a great project to work on.

The Hand Drawn Map of Berlin is available for purchase at evermade.